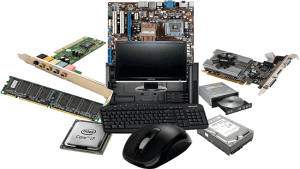 We can supply a huge range of computer hardware, computer parts and peripherals from multiple suppliers.
Hard Drives, RAM, Video Cards, Motherboards, CPU's, Computer Cases, Power Supplies, Peripherals, and the list goes on.
You may be surprised at the range of computer hardware that is available and how competitive our prices are.
If you want computer hardware and parts, the chances are we can get it for you.
For all your computer hardware, parts and peripherals.  Further information can be obtained by contacting us on (07) 5428-7905 or info@spottydog.com.au
You may also be interested in Software, Computers and Laptops, Second Hand Computers, Second Hand Laptops, and Second Hand Parts.