Computer and Laptop Repairs Morayfield
Do you want a reliable LOCAL computer technician and computer repair service?  We have been providing Computer Repair Services in Morayfield and surrounding areas since 2000, so you can assured we are not a fly-by-night outfit, and you can be confident in the knowledge that with 80% of our business being repeat business, we must be doing something to warrant such high customer loyalty.
So if your Computer or Laptop is in need of some general maintenance, or if your hard drive is making some funny noises or clicking sounds, or if sometimes when you switch your computer ON it just sits there and looks at you like a stunned mullet and doesn't boot up, why not give us a call to see what we can do for you and find out why we have such a loyal following!
It can be really annoying when your Computer or Laptop is misbehaving, especially if it is intermittent and doesn't happen all the time. You never really know if it's going to re-occur or if the computer is going to die completely and you're going to lose all your data.
Don't Risk It!!!
We can fix your computer or laptop for you, and we will explain the problem in plain English so you understand exactly what needs to be done and why.
Depending on the problem, we may even be able to repair or diagnose your computer fault remotely.  Or we may be able to repair your computer via our mobile computer repair services at your premises while you wait!
We know how hard it is to find local IT support and a PC Repair Business you can trust to carry out competent PC computer repairs and laptop repairs in the Morayfield area.  That's why we strive to ensure that your computer repair experience is one with no stress, and it is a service that you will recommend to your friends and family.  We have been servicing and repairing computers and laptops in Morayfield and surrounding suburbs since 2000, and have seen many fly-by-nighters come and go.  Have the confidence that we will be here long after the others have flown the coop.
For no nonsense, honest, reasonably priced computer repairs and service in Morayfield, contact us on (07) 5428-7905 or email us at info@spottydog.com.au to find out more.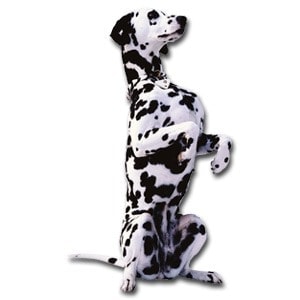 You don't need to beg, computer help is close at hand and we will gladly come to you in Morayfield and fix your PC problems, and we don't bite either!!!
You may also be interested in Computer Repairs Burpengary.
You may also be interested in Computer Repairs Caboolture.
You may also be interested in Computer Repairs Narangba.
.